Fall is right around the corner. The leaves will start changing, and the air will get crisp. Not to mention all the yummy pumpkin flavors! Want to celebrate the season? Add some festive flavors to your New York City break room services. It's a great way to reward your team. Plus, it can boost morale.
Need help getting started? If so, keep reading for three fun fall ideas!
1. Fall Flavored Coffee
Fall is all about warm, comforting flavors. Treat employees to the rich tastes of the season. How? Add fall flavors to your New York City office coffee service. A single-cup brewer makes this simple to do. That's because it makes drinks from individual coffee pods. Employees can choose their favorite fall-flavored coffee and brew it fresh.
Or, add seasonal creamers to spice up traditional office coffee. Pumpkin spice is always a favorite. Or how about salted caramel? Maybe butter pecan? Yum!
Want to meet employees' health needs? Marché offers plant-based and dairy-free options. Call us today to learn more.
Fall coffee pairs well with goodies from your New York City office pantry service. too. For instance, nibble on a cinnamon bun. Or, buy a chocolate bar. These add some sweetness to your workday.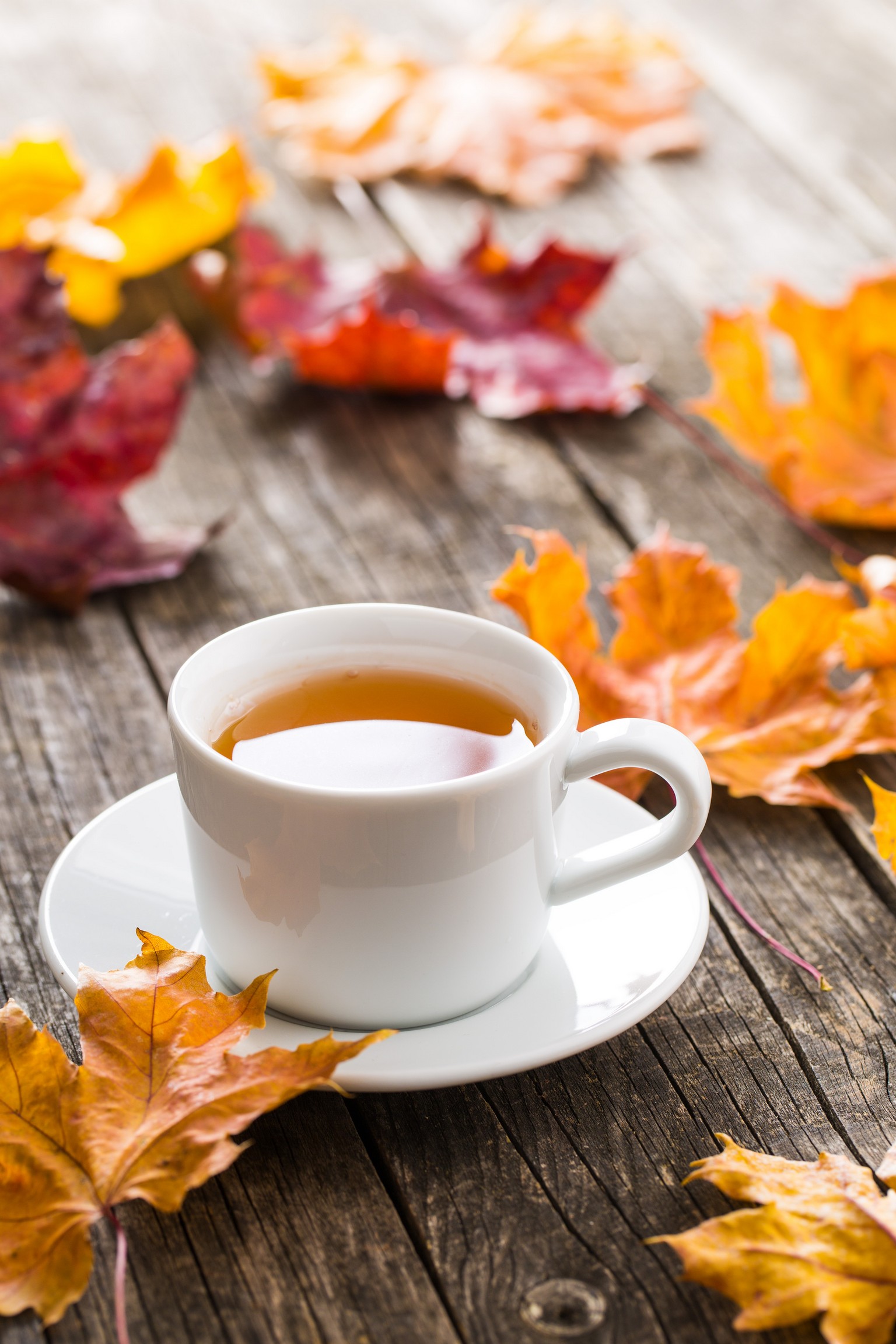 2. Toasty Tea Options
Tea is the perfect companion on chilly fall mornings. It warms you right up! Offer herbal teas in your break room. Marché carries many new fall flavors. Try cinnamon or apple tea. Many herbal teas are caffeine-free. Thus, they're the perfect afternoon pick-me-up.
Did you know herbal tea is also healthy? Yep, that's right! It can improve your immune system. Therefore, you can fight off colds. Plus, herbal tea may lower your blood pressure. It can also support healthy skin. Wow!
Get hot water from our New York City water filtration service. It removes chemical tastes. Thus, tea flavors shine through! Our filtered water systems and even coffee brewers have hot spigots. This makes it easy to steep and sip.
3. Host Festive Fall Activities
Fall-inspired activities can increase staff satisfaction. It also allows employees to bond. This can improve office relationships. Therefore, it promotes collaboration.
Host a pumpkin decorating contest in your New York City break room. Or, throw an office costume party. Decorate your break room in autumn colors. Hang orange string lights in the corner. Or, place mums on tables. Want spookier vibes? Add some ghost window clings. Fake spider webs are frighteningly fun!
Don't forget to break out the apple cider! Employees can drink it for lunch. They can grab fresh foods from our New York City micro-market. Consider covering some of the costs. You can add funds to their accounts. This makes your fall festivities even more special!
Marché Brings Fall Flavors into New York City Break Rooms
Marché helps employees celebrate the season in style! We carry many delicious fall coffees. We also have healthy autumnal creamers and snacks. Plus, our water filtration service makes coffee and tea taste great.
Want to learn more? Contact us today by calling (631) 637-3209. We'll help your staff have fun all season long!