New York City break rooms are an employee oasis. It's a place where staff can go to relax and recharge. Additionally, it allows them to connect with others. An associate can enjoy a cup of coffee and chat with a coworker.
As such, the break room is an essential part of your workplace culture. That's why it's important to create a welcoming atmosphere your team will really enjoy.
Here are five reasons why the break room is a key ingredient in your corporate culture.
Break Rooms Create Connections
When employees feel connected, they also feel more fulfilled. Employee connection is an important component of a successful workplace. Coworkers feel more comfortable around each other. As a result, they're more likely to collaborate.
Your New York City office coffee service is a great way to foster connection in the office. Employees can grab their favorite morning coffee or cappuccino. They can also catch up with a coworker. What a great way to start the day!
Encourage More Mini Breaks
Taking small breaks throughout the day will promote productivity. That's because employees can step away from their desks and refresh their focus. Breaks also give them an opportunity to move their bodies.
Encourage your crew to take breaks with a fabulous New York City vending service. An associate can take a stroll to the break room to grab their favorite snack. Or, they can head to a micro-market for a healthy meal.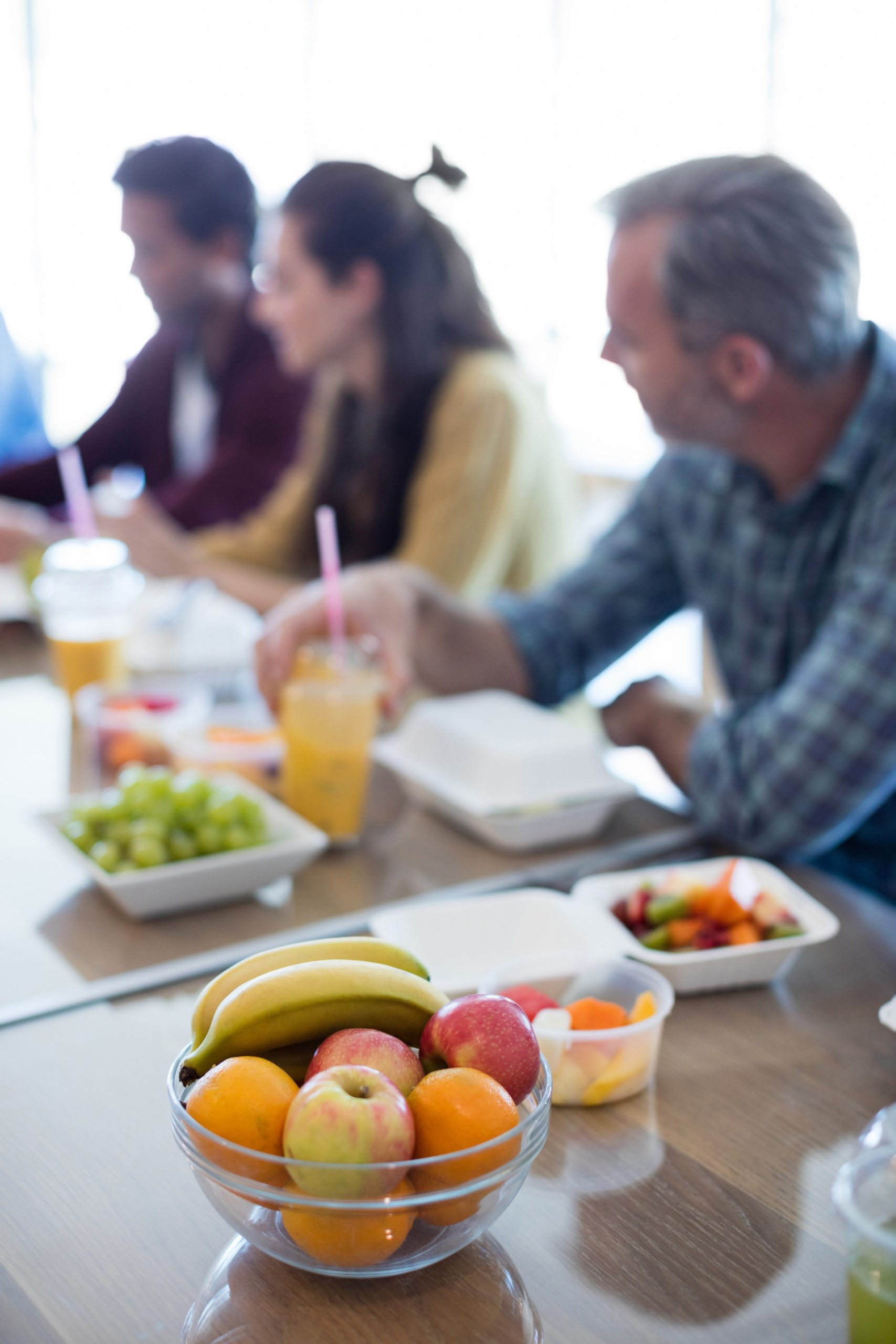 More breaks will reduce burnout. This makes your office a healthier – and happier – place to work.
Boost Workplace Wellness
More New York City offices are launching wellness programs to keep their staff healthy. Micro-markets are a great way to provide your staff with better-for-you options. For example, you can offer fresh fruit or protein-packed breakfast bars in your micro-market. Additionally, employees can effortlessly grab a salad or wrap for lunch.
Making nutritious food convenient and accessible will support your employees' wellness goals. It's also an amazing employee benefit!
Break Rooms are a Relaxation Station
A hectic work schedule can cause an employee to feel stressed. A calming break room encourages them to take a break and relax. Taking plenty of time to unwind will lead to healthier and happier New York City employees. That's because a serene space eases tension and anxiety.
Offer plenty of comfy seats in your break room. Also, add a bean-to-cup coffee brewer or yoga mats. Your staff can enjoy the smell of coffeehouse or stretch.
Increase Employee Satisfaction
A great workplace culture can increase employee satisfaction. Employees that are connected feel more like a team in the workplace. This will boost employee retention. Moreover, it will help you hire top talent!
Great Corporate Culture Starts in Break Rooms
Do you want to enhance your workplace culture? Consider better New York City break room solutions. At Marché, we can help you pick the perfect products or services for your office. Whether you want a micro-market or an office coffee service, we can help!
To learn more, contact us today at (631) 637-3209. We look forward to chatting with you soon!