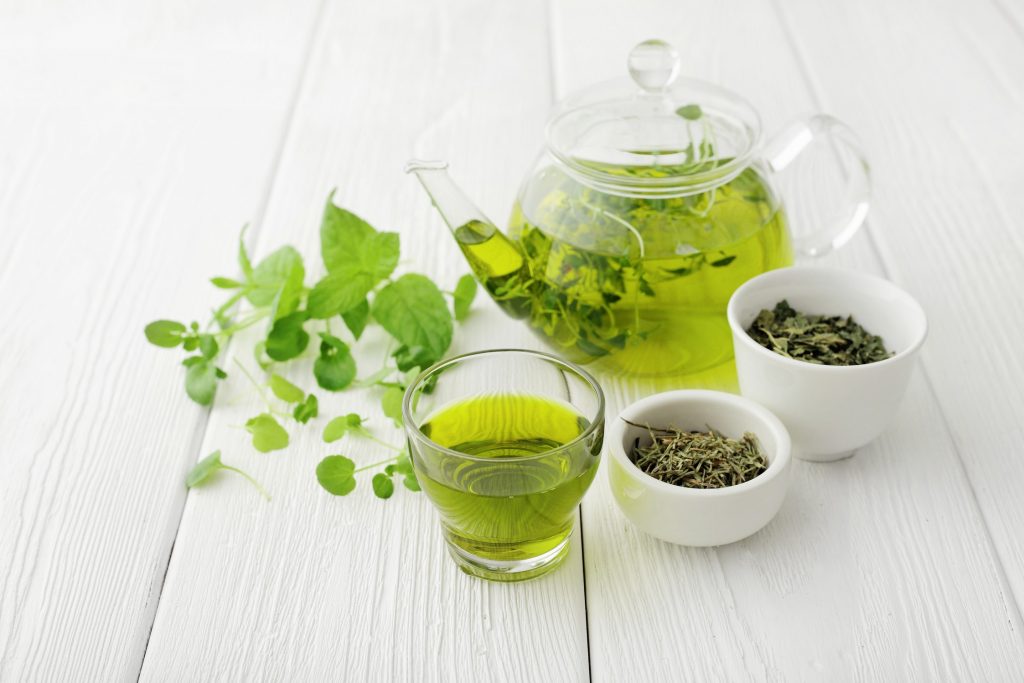 Americans love coffee. But when it comes to the rest of the world, tea ranks as the top choice. While black teas are often preferred over green teas throughout the world, there are still many delicious green tea options available.
Green tea as well as black and oolong all come from the same plant, the Camellia sinensis. Growing times and methods, processing methods (steaming, roasting, drying, etc.) and place of origin all play a role in the creation of the final product. Of the different types of tea, green tea is picked the earliest and undergoes the least amount of processing resulting in a beverage that goes well with many other flavors.
Before brewing a cup of green tea, New York City employees should think about four things: water, temperature, leaf portion and steep time. 
The quality of the water used to brew tea plays a big role in the taste of the final product. Filtered water is the best option as the impurities are removed before the water touches the leaves. When it comes to the temperature of the water, using water that has come to the boiling point is okay, but it's also okay to use water at around 160 to 170 degrees Fahrenheit. In fact, cooler water results in a sweeter, lighter tea.
Many New York City employees use tea bags instead of loose leaves at work, but it is important to know, if using loose leaves, that a bigger portion of leaves will result in a stronger beverage. The strength of the beverage is also affected by the amount of time the leaves or tea bag are left in the water, the longer the steeping time, the stronger the flavor. 
RAVE Reviews, a resource for independent recommendations, recently published a Top 10 list highlighting the best green teas. The following factors, in descending order of importance, were used to rank the teas: overall quality, taste, packaging and price. Here are their top five choices including three special awards, Best Overall, Most Exotic and Best for Everyday Drinking.
Best Overall and #1: The Tao of Tea Jasmine Pearls Green Tea from Portland, Oregon is both affordable and presentable with the ideal balance of green flavor and floral jasmine aroma.
Quality: 100%
Taste: 100%
Packaging: 100%
Value: 100%
Most Exotic and #2: Marukyu Koyamaen Premium Ceremonial Grade Matcha is from Kyoto, Japan. A ceremonial tea, this nutritious and grassy-flavored beverage is made from the entire leaf, which has been ground into a fine powder. This Matcha is the priciest and most ancient option.
Quality: 100%
Taste: 100%
Packaging: 100%
Value: 85%
#3: Babingtons In Tè Veritas from Rome, Italy is an elegant beverage best served at small social gatherings where English afternoon tea traditions would be most appreciated.
Quality: 100%
Taste: 100%
Packaging: 100%
Value: 79%
#4: Rishi Sencha Green Tea from Milwaukee, Wisconsin is a high-quality Sencha. This beverage is an opaque, dark green savory brew with a sticky aroma
Quality: 100%
Taste: 100%
Packaging: 85%
Value: 85%
Best for Everyday Drinking and #5: The Republic of Tea People's Green Tea from Novato, California is affordable, a quality beverage and, best of all, can be found everywhere.
Quality: 80%
Taste: 90%
Packaging: 95%
Value: 100%
Which teas do your New York City employees ask for in the office break room? 
Marché is here to help your organization create a customized refreshment menu that includes a wide variety of coffees and teas as well as fresh food, snacks and beverages. Access to delicious and refreshing options at work encourages New York City employees to stay on-site for a quick break or a meal with colleagues. For more information about updating your current menu or redesigning your entire break room, please give us a call at 833-627-2431.