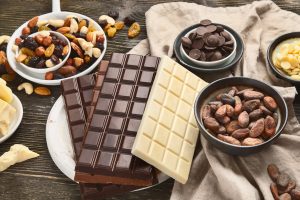 A chocolate bar is a great snack to include in your New York City break room vending machine. Seriously. Traditional snacks and better-for-you snacks do not have to fall into two different categories, especially when chocolate is involved.
Chocolate can be both. This is especially good since most consumers believe chocolate can be part of a happy, balanced lifestyle.
When someone says chocolate, most people think of milk chocolate, but dark chocolate is a great choice too. The higher amounts of cocoa in dark chocolate offer more health benefits. (But all chocolate is excellent!)
Here are 4 benefits.
The Snack Stress Reducer
It's an understatement to say that everyone is under stress right now. It's also known that too much stress is bad for one's health. Chocolate can help with that.
Eating all types of chocolate boosts endorphins, which results in happier people and a decrease in stress. It's easier to focus and work when one isn't stressed. Chocolate also contains caffeine, a favorite afternoon energy boost.
Offering various chocolate bars in the snack vending machine makes it easy to find something when you need it.
Heart Health
Dark chocolate is rich in magnesium and copper, two minerals that help regulate blood pressure. Regularly eating small amounts of dark chocolate also provides the body with essential antioxidants. The antioxidants have many jobs. They help protect the heart, control insulin sensitivity, and improve blood flow.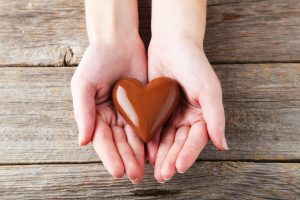 Eating heart healthy foods also supports the body's other systems. A healthy heart can help your employees' immune system fight colds and other easily spreadable illnesses.
Fewer Sick Workers
Dark chocolate helps even more here too. The high levels of Catechins in dark chocolate give the immune system an extra boost. A stronger immune system means fewer colds. Fewer sick employees mean fewer disruptions and decreases in workplace productivity.
Better Morale with a Chocolate Snack
Yes, chocolate can improve morale. Benefits like trendy snacks and beverages in the break room vending machine really do have an impact. It might seem small to you, but it means a lot to your New York City employees. Your employees will know that you see them and that their happiness matters to you.
Who would have thought that a chocolate bar could do all of this?
Marché would like to help you customize your break room. Choose from a selection of delicious snacks, beverages, and fresh food to create the perfect menu. For more information about all our refreshment services, including micro-markets, vending machines, and office coffee service, please call us at 833-627-2431.