Technology that ensures flawless
execution every time
Marché uses Tangelo.ai to manage the client experience
We develop a custom task list that caters to your individual breakroom needs
Upgrade your food and
service standards
We make sure it's done right! You can track results in real-time on your own customized dashboard.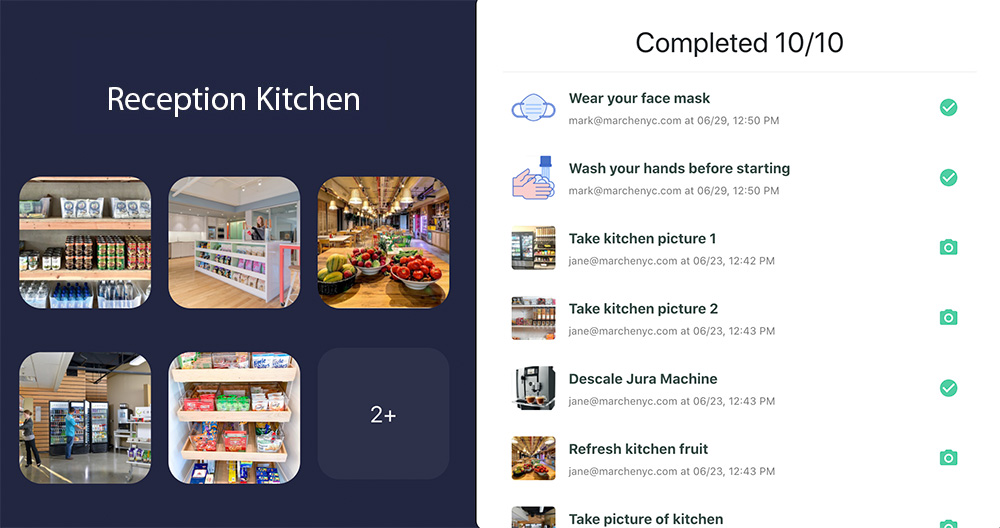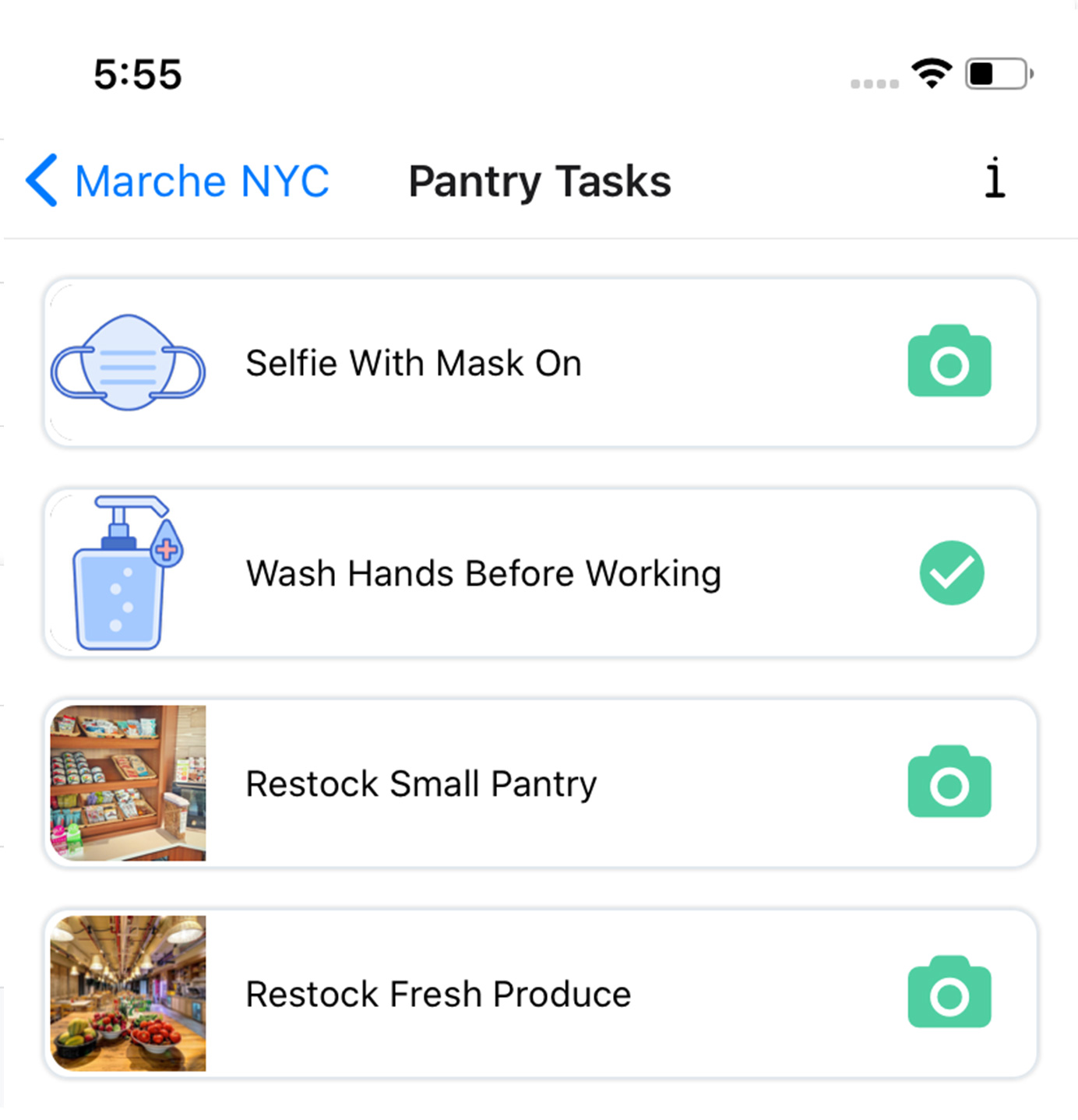 Employee safety above all else
We utilize detailed COVID-19 compliance guideline templates from the CDC and WHO to keep your team safe.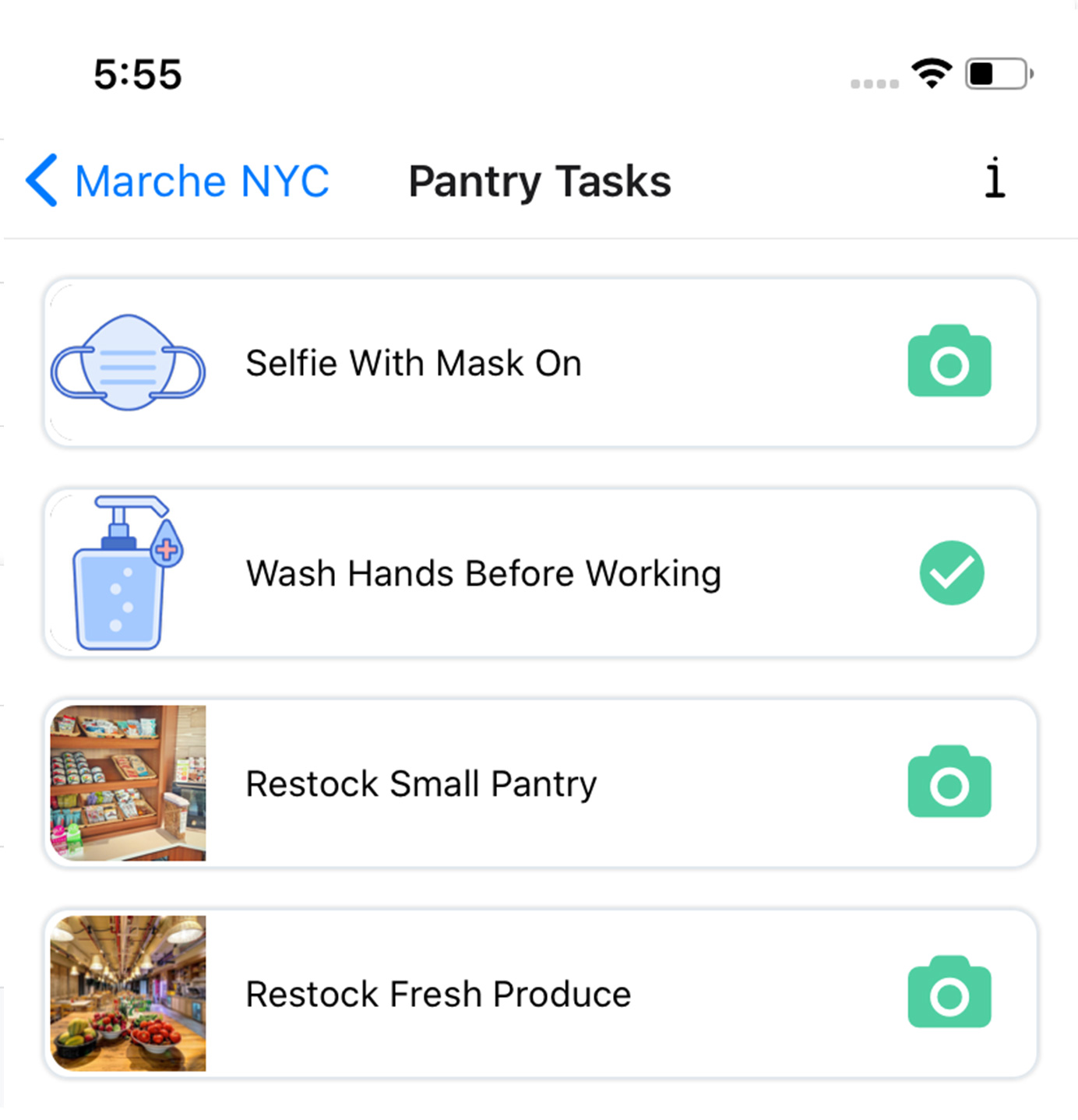 Make the most of your dollars
Detailed reporting allows you to track and optimize your budget based on the food and beverages employees love.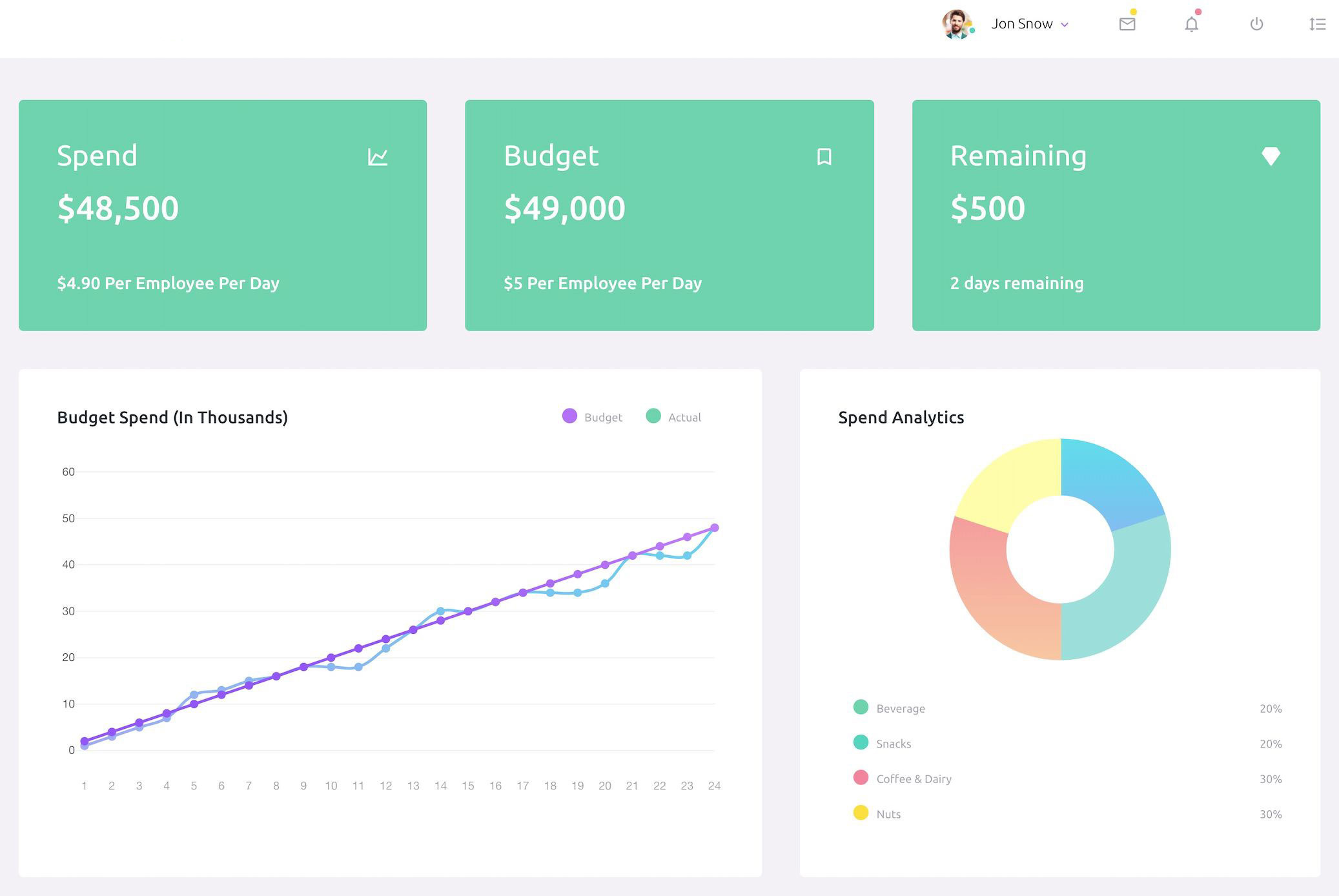 Your favorites are
always on hand
Tangelo's algorithms help us anticipate your break room needs, keep your products in stock, and your shelves looking perfect!